Elevate

your team

Boost your team's knowledge of standards and specifications with customized training. Our interactive courses are led by expert trainers who share their years of experience in developing, implementing, and deploying advanced payment technologies. Attendees receive all training materials and documentation electronically, with hard copies available upon request.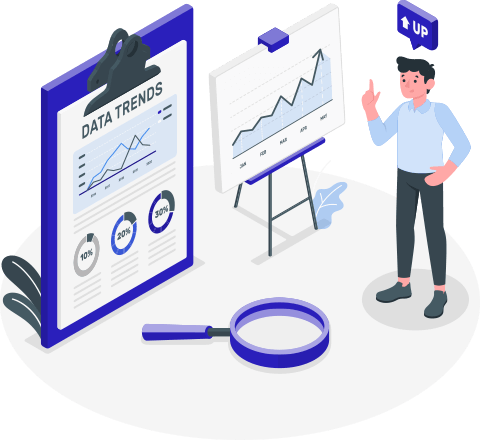 We provide
cutting edge trainings

for your team
Best for:
Product managers, project managers, project directors, and managers.
Location:
Onsite at your location or remotely.
Customization: 
Tailored course focusing on your specific needs, whether you are a device or card manufacturer, issuer, acquirer, or payment system.
Skill level: 
Content tailored to your team's needs, from beginner to expert.
Duration:
From half-day to 2-day sessions. Multiple successive sessions can be arranged.
Introduction to
Smart Cards
Gain an understanding of the fundamentals of card technology, functional architecture, and manufacturing. Attendees also receive an overview of product development and certification processes.
Introduction to
Smart Card Cryptography and Security
We'll provide an overview of cryptography fundamentals and associated algorithms and illustrate their use in EMV smart card examples.
Introduction to
GlobalPlatform
GlobalPlatform technical standards enable efficient launch and management of innovative, secure-by-design digital services and devices with end-to-end security, privacy, simplicity, and convenience. This course covers GlobalPlatform card and infrastructure specifications.
Introduction to
EMV® Concepts and Migration Impacts
Attendees learn the concepts and objectives of EMV specifications and functionality. Case studies of EMV migrations illustrate the benefits of applying EMV standards.
Understanding
EMV® Contact Specifications
Attendees learn the objectives and concepts of EMV specifications and functionality for contact payment. Topics covered include EMV contact specifications; EMV transaction flow; card/terminal data exchange; and authorization mechanisms. We will address when and how cryptography is used in EMV transactions for offline card authentication and online cryptograms. The course also includes a discussion of risk management for acquirers and issuers.
Understanding
EMV® Contactless Specifications
This course provides an introduction to the concepts underlying EMV contactless specifications. We'll cover technology and interoperability issues; application and kernel selection; outcomes; interaction with payment system transaction flows; payment scheme kernels; magstripe and EMV products and transaction flows; and relationship with existing contactless kernels. Attendees will be introduced to the EMVCo C-8 Kernel, EMV contactless mobile payment, and the relationship with non-mobile contactless payment.
Understanding
Visa and Mastercard Specifications
Overview of Visa Smart Debit Credit (VSDC), Visa Integrated Circuit (VIS), and Visa Contactless Payment Specification (VCPS) applications. We'll review the primary features of Visa applications and transaction flows. Attendees will also be introduced to the Mastercard M/Chip Advance payment platform and card applications with their features and transaction flows.
Understanding
Payment Processing
This course covers payment processing, including the payment processing ecosystem, transaction flows, and roles and responsibilities of all entities.
Introduction to
EMV®Co Approval Processes
Learn how products and components become EMVCo approved.
Gain foundational understanding of EMV 3-D Secure (3DS) concepts and benefits. We'll present workflows and use cases, as well as comparisons between different versions of EMV 3DS and their benefits.
You are interested by our trainings ?
Contact Us to Register.
Maximize your team, time, and resources by plugging in the specific expertise you need today. Contact us to share your ideas and priorities so we can help you achieve them successfully.